A Dependable Team of Psychiatric Doctors
and Medical Staff
At Three Rivers Treatment Center we believe in creating a relaxed but knowledgeable environment in order to allow our patients the opportunity to work toward healthy breakthroughs with our doctors and staff. Our staff stays up-to-date with contemporary developments in diagnosis and treatment in order to ensure that they are always treating our patients in the most effective method possible.
Contact a member of our consultative staff directly in order to discuss your specific mental health needs and schedule your next appointment today.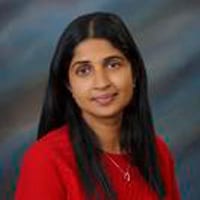 Dr. Devi Vasu, M.D.
Medical Director
Devi Vasu, MD is a Partner of Virginia South Psychiatric and Family Services, P.C. and is Board Certified in Child, Adolescent & Adult Psychiatry.
Dr. Vasu completed her Residency in Adult Psychiatry at the University of Mississippi Medical Center and went on to complete her Fellowship in the Department of Child and Adolescent Psychiatry at the University of Mississippi Medical Center.
She has been practicing Child & Adolescent Psychiatry in the Richmond & Petersburg Area since 2009 doing inpatient, residential and outpatient settings.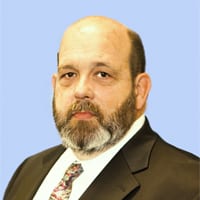 DAVID P. FEREDAY, CPHRM
Director of Risk Management and Facility Operations
David joined the Three Rivers family in October 2018 after retiring from 17 years of service with the Virginia Department of Behavioral Health and Developmental Services at Hiram W. Davis Medical Center. Mr. Fereday is a Certified Professional in Healthcare Risk Management by the AHA and a member in good standing of the American Society for Healthcare Risk Management (ASHRM.) David has over 37 years' experience in healthcare as a nurse and in safety and security management, patient transportation, risk management, staff development, emergency coordination, and quality assurance and performance improvement.
Irene Buskey
Human Resource Director
Irene was employed at Southside Regional Medical Center, Petersburg, VA as a human resources administrator for 17 years before joining Three Rivers Treatment Center. Irene is very familiar with recruitment, employee relations and benefits aspect of Human Resources. She is particularly experienced in the areas of developing company culture and advice to operational managers.
Irene also serves on the board of Southside Virginia Emergency crew for the last 15 years.
Irene earned her certification as a Professional in Human Resources from Human Resources Certification Institute in 2003. She also holds a certificate from the Society of Human Resources since 2017.
Irene lives in Dinwiddie with her husband and 1 dog. When Irene is not working ,she loves to spend time with her grandchildren.
HANNAH SACRA
Hannah is a dedicated educator with two Bachelors of Arts in both Visual Fine Art(1994) and Art Education(1996)  from VCU and two Masters of  Science in  Mathematics Specialist(2016)  for grades K-8 as well as Educational Leadership and Administration(2021)  from Longwood University. Hannah has over 20 years of experience teaching in the classroom as a teacher, instructional coach, school leader, and staff professional developer.
Hannah is certified as a SIM/CLC Professional Developer/ Learning Coach through the University of Kansas and has served on the leadership team for the Virginia Council of Teachers of Mathematics. She has also served as a regional ambassador for the CIP Curriculum Consortium and as a member of the Region 8 Math Specialists cohort.
Hannah has been a FIRST Robotics mentor and coach for 12 years, working with both veteran teams and new robotics teams to encourage STEM in schools. Hannah is dedicated to enhancing student engagement and improving learning outcomes, increasing literacy and cross-curricular instruction, and employing high leverage practices to produce high quality learning opportunities for students.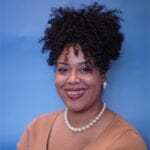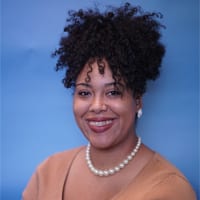 Karima ElMadany
Program Director
Karima is a Qualified Mental Health Professional with nearly ten years of experience working with adults and youth suffering from serious mental illness and serious emotional disturbance. She is a graduated from Longwood University with a Bachelors of Science in Psychology. Karima is passionate about advocacy.