A Dependable Team of Psychiatric Doctors
and Staff
At Three Rivers Treatment Center we believe in creating a relaxed but knowledgeable environment in order to allow our patients the opportunity to work toward healthy breakthroughs with our doctors and staff. Our staff stays up-to-date with contemporary developments in diagnosis and treatment in order to ensure that they are always treating our patients in the most effective method possible.
Contact a member of our consultative staff directly in order to discuss your specific mental health needs and schedule your next appointment today.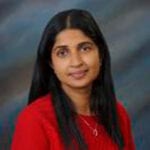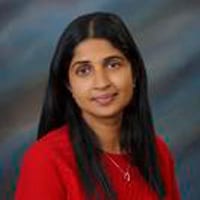 Dr. Devi Vasu, M.D.
Medical Director
Devi Vasu, MD is a Partner of Virginia South Psychiatric and Family Services, P.C. and is Board Certified in Child, Adolescent & Adult Psychiatry.
Dr. Vasu completed her Residency in Adult Psychiatry at the University of Mississippi Medical Center and went on to complete her Fellowship in the Department of Child and Adolescent Psychiatry at the University of Mississippi Medical Center.
She has been practicing Child & Adolescent Psychiatry in the Richmond & Petersburg Area since 2009 doing inpatient, residential and outpatient settings.
Chandra Amara, M.D
Physician
Licensed in Virginia to practice Medicine
Board Certified in Adult, Child and Adolescent Psychiatry.
Specialixes in all psychiatric disorders in Child, Adolescent, and Adult psychiatry with over 20 years of experiece. Special interest in ADHD, school failures, Depression, Anxiety Disorders, PTSD, Bipolar Disorders, Disruptive Behavior Disorder & Substance Abuse issues.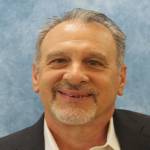 Anthony Vadella, MBA, FACHE
Chief Executive Officer
Anthony Vadella, MBA, FACHE, is the President and Founder of Eagle Healthcare Advisors, a healthcare consulting organization focused on the behavioral healthcare space and physician practice management. He is also the Practice CEO of VA South Psychiatric & Family Services, one of the largest psychiatric group practices in the Commonwealth of VA. Mr. Vadella also serves as a Co-founder and Managing Member of Anesthesia Connections, a non-hospital & office based MD only anesthesia practice achieving the triple aim in healthcare which he founded in January 2010. He is also the Chairman & CEO of Three Rivers Treatment Center; an innovative behavioral health treatment facility for teens in Virginia. Mr Vadella was also a co-founder of Ebit Creative ; a Creative Technology Company delivering innovative mobile products and solutions directly to consumers.
Previously, he was the Senior Vice President of Horizon Health Corporation, where he was responsible for developing the hospital services group which he grew to a $300 million operation. Prior to that, Mr.Vadella was the Founder, President, and Chief Executive Officer of PSH Acquisition Corporation (PSHAC), which operated psychiatric hospitals, residential treatment centers and group home services throughout Virginia. He has also led a leveraged buyout of a Hospital from HCA in 1997 and has been involved in various M&A projects in the psychiatric & behavioral health space. Mr. Vadella has also previously served as the Chief Financial Officer for HCA at multiple med-surgical and psychiatric hospitals. He is boardcertified in healthcare management and a Fellow of the American College of Healthcare Executives.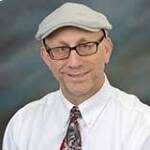 Charles Hodges, LCSW, CSOTP
Chief Clinical Director
Charles is Board Certified in Clinical Social Work and Sex Offender Treatment. He obtained his Master Degree in Divinity and in Social Work from Virginia Commonweal University. Charles specializes in working with children, adolescents and adults that have experienced Trauma, Depression, Anxiety, Drug or Alcohol Abuse, Grief & Loss, Anger Control, School Behavior Problems, Asperger's and Autism Disorders, Couples / Marital Counseling and Court Ordered Therapy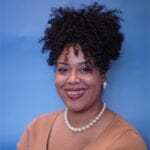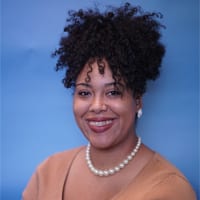 Karima ElMadany
Program Director
Karima is a Qualified Mental Health Professional with nearly ten years of experience working with adults and youth suffering from serious mental illness and serious emotional disturbance. She is a graduated from Longwood University with a Bachelors of Science in Psychology. Karima is passionate about advocacy.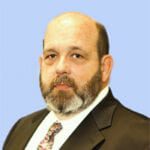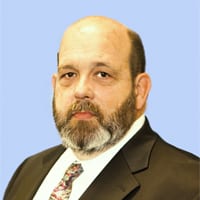 DAVID P. FEREDAY, CPHRM
Director of Risk Management and Facility Operations
David joined the Three Rivers family in October 2018 after retiring from 17 years of service with the Virginia Department of Behavioral Health and Developmental Services at Hiram W. Davis Medical Center. Mr. Fereday is a Certified Professional in Healthcare Risk Management by the AHA and a member in good standing of the American Society for Healthcare Risk Management (ASHRM.) David has over 37 years' experience in healthcare as a nurse and in safety and security management, patient transportation, risk management, staff development, emergency coordination, and quality assurance and performance improvement.
Irene Buskey
Human Resource Director
Irene was employed at Southside Regional Medical Center, Petersburg, VA as a human resources administrator for 17 years before joining Three Rivers Treatment Center. Irene is very familiar with recruitment, employee relations and benefits aspect of Human Resources. She is particularly experienced in the areas of developing company culture and advice to operational managers.
Irene also serves on the board of Southside Virginia Emergency crew for the last 15 years.
Irene earned her certification as a Professional in Human Resources from Human Resources Certification Institute in 2003. She also holds a certificate from the Society of Human Resources since 2017.
Irene lives in Dinwiddie with her husband and 1 dog. When Irene is not working ,she loves to spend time with her grandchildren.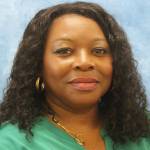 Rogina Washington
HANNAH SACRA
Hannah is a dedicated educator with two Bachelors of Arts in both Visual Fine Art(1994) and Art Education(1996)  from VCU and two Masters of  Science in  Mathematics Specialist(2016)  for grades K-8 as well as Educational Leadership and Administration(2021)  from Longwood University. Hannah has over 20 years of experience teaching in the classroom as a teacher, instructional coach, school leader, and staff professional developer.
Hannah is certified as a SIM/CLC Professional Developer/ Learning Coach through the University of Kansas and has served on the leadership team for the Virginia Council of Teachers of Mathematics. She has also served as a regional ambassador for the CIP Curriculum Consortium and as a member of the Region 8 Math Specialists cohort.
Hannah has been a FIRST Robotics mentor and coach for 12 years, working with both veteran teams and new robotics teams to encourage STEM in schools. Hannah is dedicated to enhancing student engagement and improving learning outcomes, increasing literacy and cross-curricular instruction, and employing high leverage practices to produce high quality learning opportunities for students.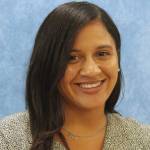 Dahlia Washington, Nursing Supervisor
Nursing
Dahlia is a recent graduate of Southside Virginia Community College's registered nurse program. She
graduated from SVCC with high honors. Dahlia is currently involved in pursuing her bachelor's degree in nursing to further advance her career and knowledge in the nursing field. Before becoming a registered Nurse, Dahlia has 6 years of certified nursing assistant experience. Outside of work, dahlia enjoys hiking, camping, and traveling the world. She spends the abundance of her time with her being with her family. Dahlia peaked an interest for mental health while completing her nursing degree. She is most excited to see how her work can impact others' lives for the better.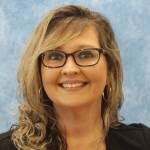 Amanda Rankin
Sherod Robinson, Program Supervisor
Direct Care
Sherod G. Robinson is a Program Supervisor at Three Rivers Treatment Center. Sherod has worked in the residential treatment facility setting since 2014, starting off as a Skills Coach/ Behavior Support Staff. He has been with Three Rivers Treatment Center since the opening of the agency and has primarily worked in the capacity of Lead Skills Coach. Sherod enjoys teaching new staff and leans on his expertise in staff/ resident safety and verbal de-escalation techniques.
Sherod enjoys fishing and cooking in his free time.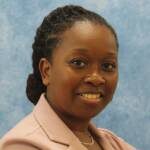 Whitney Cornelius, Alternative Therapies Coordinator
Whitney Cornelius is a Licensed (NCBRTL) and Certified (NCTRC) Recreational Therapist. Whitney relocated from North Carolina to join the Three Rivers team in October of 2020. Prior to Three Rivers, Whitney worked at Cherry Hospital, a state psychiatric facility, where she worked with pediatrics, adolescent, adult, and geriatric patients. Whitney attended the University of North Carolina at Greensboro for both her undergraduate and graduate studies. In 2016, Whitney received her Master of Science degree in Recreation and Parks Management with a concentration in Therapeutic Recreation. Whitney completed her internship experience at Strategic Behavioral Health Center in Raleigh NC. Whitney is currently working to obtain her Specialized Area Designation for Behavioral Health through the National Council of Therapeutic Recreation Certification Board. Whitney is passionate about working with and serving young people both professionally and on a personal level. Whitney has volunteered as a mentor for underserved youth through programs like the Queen's Foundation.
Whitney loves music and makes a point to attend as many concerts as she can each year. In her free time, Whitney enjoys spending time with her family and friends, with her 10 nieces and nephews being at the top of that list.
Amy Parsons, MA, Resident in Counseling
Amy Parsons is a Licensed Professional Counselor – Resident (LPC-R) in Virginia. Amy has a Master of Arts
in Professional Counseling and a Master of Arts in Human Services Counseling: Marriage and Family.
Both degrees were obtained from Liberty University in Lynchburg, Virginia. Prior to becoming an LPC-R, Amy had worked in the mental health field for ten years as a qualified mental health professional (QMHP). She has experience providing mental health services to youth, youth and their family, and adults. Areas of therapeutic experience include cognitive behavioral therapy, substance abuse, behavioral health, and crisis response and intervention. Amy practices from a humanistic approach, looking at the whole person, and the uniqueness of each individual. In her free time,
Amy enjoys spending time in nature and with her family.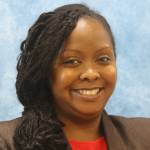 Myra Gilbert, MSW Supervisee
Myra Gilbert graduated from Concord University in 2017 with a Master's in Social Work.  She joined the Three Rivers family in 2021 as a License-Eligible Clinician. Myra is currently working on completing coursework to obtain her Certified Substance Abuse Counselor. Myra's expanding her knowledge on all
things related to the non-profit sector.
Myra's hobbies include learning about new and interesting foods.
Bonnie McCormick MSW Supervisee
Bonnie McCormick is a licensed eligible clinician who is dedicated to the service of children and adolescents with a focus in working with individuals who have been sexually victimized. Bonnie received her Master's in Social Work from Virginia Commonwealth University, Richmond, VA in 2018. Bonnie has an eclectic therapeutic style and focuses on the Evidenced Based Practices as her approach. Bonnie has training in Dialectical Behavior Therapy, Trauma Informed Care, and Cognitive Behavioral Therapy.
Bonnie enjoys photography and playing with dogs in her free time.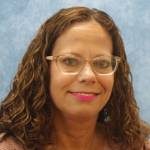 Jennifer Hartmann, LE Clinician
Jennifer Hartmann is a LE clinician at Three Rivers Treatment Center.  Jennifer graduated from Liberty University in 2016 with a Master's of Art in Professional Counseling.  Jennifer enjoys the following hobbies: exercising, swimming, hiking and shopping.  Jennifer has an interest in gaining more knowledge
in trauma informed care, EMDR, and substance abuse treatment modalities.
Rebecca Johnson MA, Resident in Counseling
Rebecca Johnson is a LE Clinician for Three Rivers Treatment Center. Rebecca holds a Bachelors in Criminal Justice, Minor in Psychology and a Master of Arts in Clinical Mental Health Counseling. Rebecca currently receives supervision towards her LPC. She has 7 years working in the mental health field and is passionate about advocating and assisting youth and their families with improving their family dynamics and well-being. Rebecca has experience working with individuals with intellectual problems, intensive-inhome services and mental health skill building. 
Rebecca enjoys helping others, outreach, working in the community, and in her spare time enjoys playing
tennis, exercising and being with friends and family.